Industrial corrosion protection company

Are you looking for the right surface protection solution that has an optimum behavior under the chemical, thermal and mechanical stress you face?

You now have the guarantee of efficiently applying anti-corrosion and anti-abrasion protections no matter the industry you are in. You will benefit from complete anti-corrosion protection solutions and a team of applicators with an experience of over 15 years.

We understand that applied materials are the first line of defense against corrosion and a primary means you can use to protect your long-term investments. This is why we grant our full attention to maintaining structural integrity over time and reducing corrosion effects. And you will benefit from these services through:
A dedicated team of technical applicators, in numbers and specializations that match the needs of your project
Adequate audit to identify all factors that could lead to corrosion, proposal of optimum solutions and a detailed plan to ensure the best efficiency ratio of applied materials
Long-term infrastructure monitoring and maintenance
Health and safety standards and the observance of environmental laws
Best quality materials bundled with technical solutions that fit your project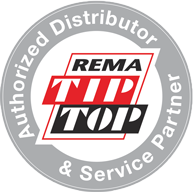 B-Team Corrosion Protection is the official representative of
Rema Tip Top Germany in Romania.
Discover the entire range of anti-corrosion protection services!
Contact us now and tell us how can we help you. We are here to meet your needs!
Ceramic polymers
High-performance coatings with integrated micro ceramic particles for different fields of application.
Rubber linings for corrosion protection
Rubber lining systems provid excellent protection for equipmentes and industrial installations.
Epoxy resin coatings
Protect both metal and concrete surfaces against corrosion and abrasive media at high temperature conditions.